[caption id="" align="alignleft" width="960"]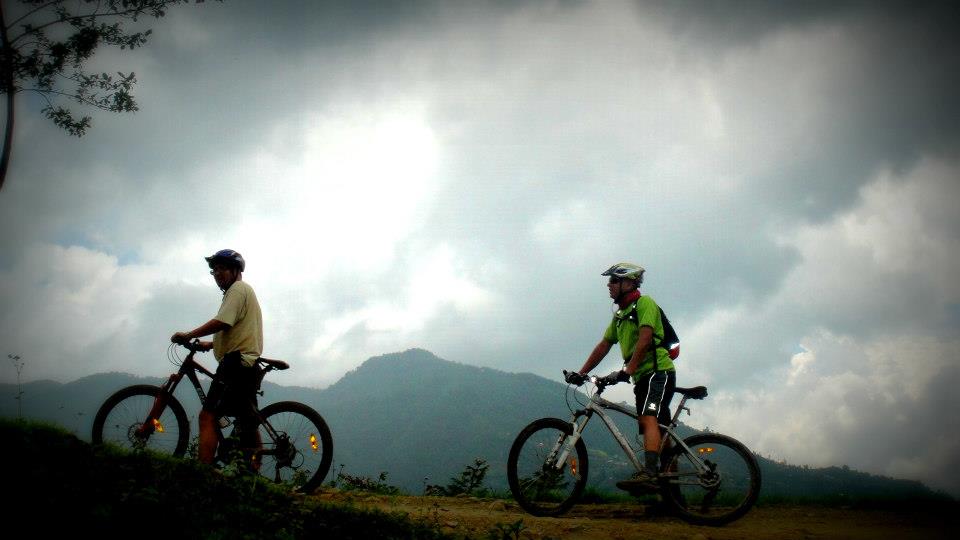 A view of cyclists riding around the hills of Kathmandu Valley. Image courtesy Withlocals.com[/caption]
The Kathmandu Valley ring road is an inevitable part of life for people within the valley. The current 4 lane road is all set to expand to 8 lanes, with the financial support from China. One of the major things that's got people excited about the project is the building of 2 cycle tracks within the road. Despite the fact the there is only going to be 2.5m set for pedestrians and cycles on each side of the road, the recognition of this environmentally friendly and healthy means of transportation from the government has indeed been applauded by many. With cycles and public transportation being considered to be the important aspect in modern cities, Nepal is all set to embrace this global trend in its new road.
Cycling tourism growing throughout the country
Every weekend the roads leading to various nature spots around the hills of the Kathmandu Valley are full of hundreds of cycles being ridden by tourists and locals alike. The road from Gwarko to Lakuri Bhanjyang is one of the most famous routes used for mountain biking.  Similarly busy are the roads leading to other destinations like Godavari, Nagarjun, Saankhu and Chapagaon.  Cycling is also famous in the famous tourist city of Pokhara.
The challenging roads, clean environment, welcoming people and beautiful views all combine to make cycling tours around the country a perfect way to escape from the daily hustles and bustles of city life. While tourism is one of the biggest income source of the country, cycling is increasingly being recognized as a big attraction for tourists.
Exciting future outlook
With 4 new highways leading to the Kathmandu Valley set to open within a decade, cyclists could have more alternatives in the coming years. It won't be hard to imagine Nepal organizing a cycling tournament on par with international tournaments like the Tour de France if current trends continue.